How Much Time Will a Corporate Photography Shoot Take?
When shooting corporate headshots, NYC executives don't have time for big lighting set-ups. We can photograph one person in their office in as little as 45 minutes. That includes set-up, shooting, and reviewing the shots. Start to finish. On the other hand, if it's more elaborate with a very specific editorial look, if there are many people or special lighting requirements, the shoot could take six hours or more. The major considerations are the number of people and the specific needs of the shoot.
How To Prepare My Space for the Photography Session
Your space needs to be clean, organized and as beautiful as possible if you want to project the best image of a NY executive. Photography notices paper more than the human eye does, so be diligent about filing it away. Bare surfaces and spare furnishings project clarity, professionalism and success.
How To Prepare Myself for a Corporate Portrait Session
You should be camera-ready. Men should wear their usual dress attire and be well groomed. Women should do their hair and makeup as if for a nice occasion or going out. We have a hair and makeup person who will touch you up and make sure you look good for the camera.
Is Special Lighting Necessary?
Beautiful images can be produced with available office light and reflectors — but it depends on the quality of the light and the needs of the client. We always bring a whole studio's worth of lights with us. Sometimes the difference between a good photo and a great photo is that one extra light. We like to be prepared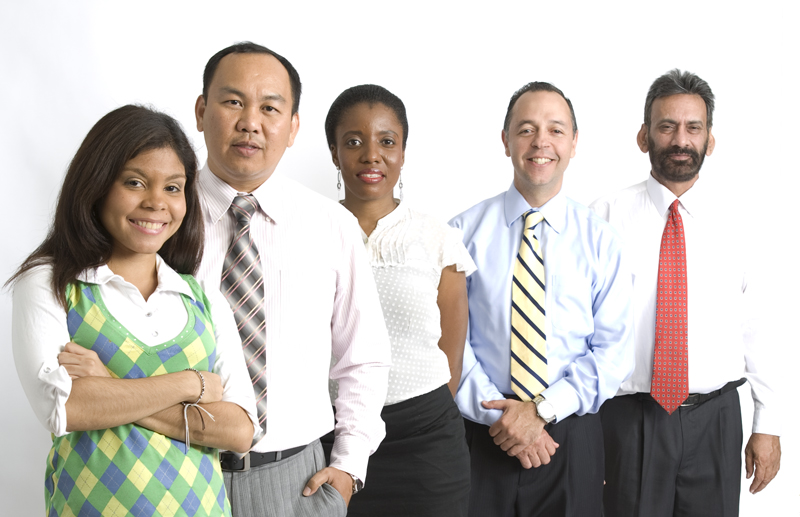 What To Do If I'm Uncomfortable Having My Picture Taken
We tell our clients who aren't thrilled with the idea of having their picture taken to think about the work they do and why they are good at it. They should also picture the vibe they want to send out to the world. Some companies want to project a warm, approachable, easy–to-work-with feeling — but a law firm taking on big clients, for example, might want to project more strength and edge. These attitudes can be heightened with lights and composition. We also encourage our clients to relax and enjoy their moment in the spotlight.
Special thanks to Taylor Hooper california